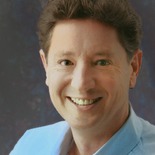 Douglas E Tidwell CPA, PC
4908 Enchanted Lane
Austin, TX, 78745
SUMMARY
Description
Committed to Saving You Money ® Doug has 30 years experience helping small businesses and individuals save money on taxes, and also on their tax prep fees. Summa Cum Laude business grad with an emphasis in taxation. Unlike some firms, Doug prepares all tax returns himself. While preparing your return Doug is thinking about tax and business planning ideas to help you. And working from his home, Doug is able to charge lower fees than many other CPA's.

If you are interested, Doug also hosts a FREE monthly Meetup group to train businesses and people in general about tax planning ideas, sales improvement, public speaking improvement, and a variety of subjects to help people in the lives and their businesses. Please visit
www.meetup.com/Austin-Business-Networking-Training-Advice-Social-Learning/

Doug's focus is Small business, Self-employed, and Real Estate investors and Realtors ®
Please call (512) 656-0111 for a Free consultation.
Year Founded
1984
Approx. # of Employees at this Business Location
1
Categories
Accounting and Bookkeeping
Keywords
Real Estate, Strategic Planning, Marketing, Business Development, tax advisor consultant preparer return income preparation, Accounting, Taxes, Tax, Taxslayer, Tax Preparation, Income Tax,, small business payroll, Business Formation, cpa, Austin CPA, tax savings, tax planning, austin, tx, 78727, 78759, cpa austin, bookkeeping, tax prep real estate, CPA South Austin, 78704, 78745, South Austin CPA
Loading