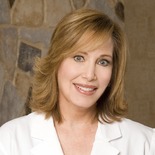 Dallas Laser Dentistry
7515 Greenville Ave., Suite 810
Dallas, TX, 75231
SUMMARY
Description
Award-winning cosmetic, laser, and general dentistry practice in North Dallas - setting the standard for dental care in the Dallas area. Mary Swift, DDS, Terrel Myers DDS, and the entire staff at Dallas Laser Dentistry are committed to educating consumers about their dental choices, and providing patients with a beautiful customized solution to their dental needs and desires. The only DFW dental practice to receive the 2011, 2012, and 2013 Consumer's Choice Award, as well as D Magazine's Best Cosmetic Dentist and Best Family and Restorative Dentist awards.

We have created a pleasant pampering environment dramatically different from most dental offices you've visited, utilizing the latest technology and a warm friendly atmosphere that will reduce your stress and will forever change your expectations of dental care.

We know you have a choice when selecting either a Dallas cosmetic dentist or general dentist. As a result, we do everything we can to make this a most pleasant dental experience. We've constructed an environment designed to relax and pamper you. Each operatory has a view from eight stories high of North Dallas. Massage pads in each chair, eclectic music, and educational videos make the time pass comfortably.

Our dentists, hygienists, and assistants have been carefully chosen not only for their professional skills, but also for their ability to put patients first and at ease. Warm scented towels and a "thank you" gift round out each treatment session.

Once you're here, we'll carefully listen to understand your needs, desires, and concerns. Following diagnosis, we'll educate you about your options, develop a specific treatment plan, and then make you proud to smile!

Da Vinci Veneers, as featured on ABC's Extreme Makeover, can reshape teeth or reduce spaces between teeth, as well as cover permanent surface stains, and create a true Hollywood smile. Plus, they are the only veneers with a lifetime limited warranty!

LaserSmile Teeth Whitening reverses the yellowing effect that occurs as teeth age. Our cosmetic laser is used for whitening and for other smile enhancing procedures such as reshaping gums to perfect your smile.

Invisalign Invisible Braces return your teeth to the perfect position they were in after your braces came off as a teenager. Using virtually invisible aligners, there are no brackets or wires to tear up the inside of your mouth, and you can remove them to eat, drink, brush your teeth, and floss.

Replace missing or severely decayed teeth with all-porcelain crowns and bridges. White fillings look more natural than the fillings for minor decay.

If you grind your teeth at night or if your teeth are wearing down and becoming square-shaped - this is called bruxism, and it causes your teeth to wear down rapidly and eventually need to be replaced. Plus, square shaped and worn teeth make you look older. Worn teeth can be repaired with crowns, and a custom mouth guard worn at night can control the effects of nighttime grinding. BOTOX can potentially eliminate these TMD symptoms.

If you have missing teeth, let us transform your smile! Implants and dentures offer very different alternatives to restore smiles for persons with missing teeth. Full or partial dentures have become the last resort, with implants the preferred solution both aesthetically and for pain-free eating.

Creating a great smile is only the first step. Optimizing and maintaining your oral health, the foundation for your smile, is just as important, so we also provide virtually pain-free, anxiety-free general dentistry services.

Why wait any longer for a beautiful smile? Contact us to schedule a consultation today! Our front office staff help you get the most out of your dental plan, or can arrange third party financing should you so choose.
Year Founded
1994
Approx. # of Employees at this Business Location
10
Categories
Dentists
Keywords
dentist, cosmetic dentistry, teeth cleanings, porcelain crowns, Invisalign, teeth whitening, laser teeth whitening, davinci porcelain veneers, dental implants, implant supported dentures, dentures, full mouth restoration, sedation dentistry, Botox TMJ
Loading