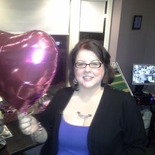 Curvy Girl Lingerie
1535 Meridian Ave
San Jose, CA, 95125
SUMMARY
Description
We are the first ever plus size lingerie boutique in the U.S. Our sexy and sassy boutique is in San Jose, CA - but we do ship our lingerie and romance products all over the world, too. We sell online and in our boutique. We have a super sassy and strong community, as well. Please come find us on Facebook and Instagram and become a part of our Curvy Girl community. On Facebook we are www.facebook.com/curvygirlinc and on I.G. we are @curvygirlLingerie come and meet our fierce and sexy cover girls and customers. WE specialize is full figure lingerie, plus size corsets, stockings and undies.
Year Founded
2012
Approx. # of Employees at this Business Location
3
Categories
Clothing and Accessories
Keywords
Plus Size Lingerie in Sizes 12 to size 28.
Top 10 Members trust this resource
Loading