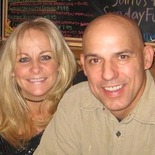 SUMMARY
Description
Premiere Pros is a husband and wife team focused on providing high quality home improvement service for the greater South Shore area. As homeowners, we understand the importance of your investment and we are dedicated to providing exceptional service.
From outstanding, high quality workmanship that will transform your home, to understanding the needs of each homeowner, our goal is to EARN the respect and loyalty of our customers.
Premiere Pros has over 25 years of extensive experience with residential painting, cabinet refacing, painting and refinishing, and carpentry. Call today for a FREE ESTIMATE.
Year Founded
2005
Approx. # of Employees at this Business Location
2
Categories
Painting
Loading