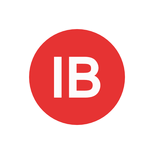 IB Cleaning Service, Inc.
315 Hadley St
South Hadley, MA, 01075
SUMMARY
Description
IB Cleaning Service Inc. is the industry leader for complete commercial and industrial cleaning services. Let our staff customize a cleaning service program to suit your individual needs and budget. Whether you require daily, weekly or monthly service, or just one-time only service, you can count on IB Cleaning Services for top-notch cleaning at unbeatable rates. Your mess is our first priority.
Year Founded
2004
Approx. # of Employees at this Business Location
16
Categories
Services and Supplies
Keywords
commercial, cleaning, corporate, janitorial, service
Loading