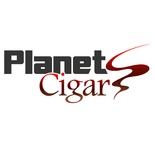 Planet Cigars Inc.
3330 Fairchild Gardens Ave. Unit 32572
Palm Beach Gardens, FL, 33420
SUMMARY
Description
Planet Cigars was founded in 2010, its mission statement is to always make their customers their number 1 priority; because without great customers service; you have no business being in business. Planet Cigars delivers a wide selection of Cigars and Cigar products covering all price ranges and tastes. Planet Cigars private label cigars are our pride and joy, offering premium quality cigars at half the cost of the leading brands.

Service

At Planet Cigars we are here to help you through every part of your cigar buying experience; so whether you're new to cigars or a lifelong aficionado any questions is a good question, so please ask.

Enjoy Shopping at Planet Cigars!
Year Founded
2010
Approx. # of Employees at this Business Location
4
Categories
Tobacco
Keywords
Cigars, Humidors, Cigars Humidors, lighters, Cigars lighters, discount cigars, 262 CIGARS, ACID Cigars, Aging Room Quattro F55 Cigars, ALEC BRADLEY CIGARS
Loading